Hire Our Top Team the Best Rubbish Removal Service in Shoreditch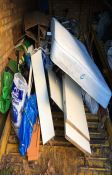 At Rubbish Removal Shoreditch, we want to show you just how easy it is to handle rubbish removal in Shoreditch and the surrounding areas. With to our experience and our knowledge in the field, our staff is always on hand to help you get your home, office, or any other property free of clutter and ready for any occasion. We understand how difficult it can be to handle junk removal yourself, so we have put together a team of well qualified experts. We provide a broad range of solutions in the N1 region, all designed to deliver the best help to you. If you would like to learn more about how we can help you, act now and call us on 020 3743 9472.
In any home, the build up of junk and clutter can be quick. Without you even noticing, the space in your home can vanish. It's not only rubbish, but sometimes it's just those items you once loved but no longer use. All of it is just taking up space. This is where we come in. Hiring our rubbish removal services in E1 equips you with the ability to get rid of all of these annoying items with just a phone call. Our services are designed to make your life easier, helping you reclaim that space you really need. Rather than putting up with clutter, get in touch with us today.
Rubbish Clearance & Waѕte Removal Prices in Shoreditch

| | | | |
| --- | --- | --- | --- |
| Space іn the van | Cubіc Yardѕ | Loadіng Time | Prіce* |
| Mіn charge | 1 | 5 mіn | £48 - £60 |
| 1/4 Van | 3 | 15 mіn | £70 - £120 |
| 1/2 Van | 7 | 30 mіn | £150 - £170 |
| 3/4 Van | 9 | 45 mіn | £180 - £220 |
| Full Load | 12 | 60 mіn | £230 - £290 |
*Our rubbish removal prіces are baѕed on the VOLUME and the WEІGHT of the waste for collection.
Call our helpful team on 020 3743 9472 for a free quote or further information.
Our Shoreditch Rubbish Clearance Solutions Are Great for You
Apart from helping out at home, our services are great for businesses too. If you are wondering about how best to handle rubbish disposal, or you just need to clear a bit of room in the office, we will provide a fantastic service. With our help, you can not only free up space in the office, but bringing in the professionals ensures you do not have to deal with any distractions for your staff and your customers. With our office clearance services, you're staying productive at all times while still enjoying amazing results. From getting rid of the old office furniture to disposing of the garbage you no longer need, we will handle everything. Contact us on 020 3743 9472 today for a free estimate and take the first step towards a clearer, cleaner office.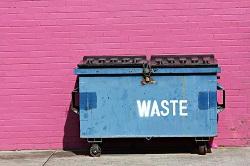 We know how important junk removal is to people. Because of this, we have made sure we offer a wide variety of rubbish removal options all over the N1 region, helping customers find the solution best suited to their needs. And one of the primary benefits of our customer-orientated approach is our green thinking. Recycling is important, so we aim to offer a great choice for those who not only need to get rid of their rubbish, but wish to do so in an environmentally friendly manner. Don't just throw things into the bin and hope for the best. Let our team show you how it's really done.
The Best Waste Removal Deals Available Around N1
When you hire Rubbish Removal Shoreditch, you are receiving the best Shoreditch rubbish removal anywhere in E1. While other companies try to match our deals, no one can come close to beating what we have to offer. From garden clearance to getting rid of furniture, whatever you may need, there is only ever one company you need to call. To discover more about the huge range of our award-winning professional services, talk to an expert on 020 3743 9472 and get a free quote today.


Testimonials
Have to say how good the waste collection service from your firm was, and that I will use it again, and the cost was lower than other quotes from firms I have used before. Your firm is the best in the city.
Rowena Bryant
I had a loft conversion planned but before I could start, I needed to perform an attic clearance. I got RubbishRemovalShoreditch to do this because I'd heard how easily they did the job. They lived up to their reputation and quickly had the junk...
Imelda June
I had Waste Recycling Service Shoreditch to clear my office of rubbish and junk and they did a fabulous job! All the waste was gone without any hassle at all, and the best thing was I not having it interrupt my schedule! This is a very affordable...
Yvonne T.
I've always hired rubbish removal services on a fairly regular basis, but Waste Recycling Service Shoreditch have made me think about the industry in a whole different way! Out of all the companies I've tried in the local area, these guys have...
Harriet G.
I picked Waste Removal Company Shoreditch to clear the clutter from my home because they gave me a really good price and seemed friendly enough. I wanted a company with a lot of experience so that I could avoid problems, and I'm pleased to say...
Alex T.
I recently hired Rubbish Disposal Company Shoreditch for garden clearance and they did a terrific job for the money. I had started to refresh my garden and along with it I came across a lot of rubbish that I needed to get rid of. This company had...
Carol Bell